Episode 3: How to Carry Concealed For Women
Happy Monday 2nd Babes! <3
Editor's Note: This How To Carry Concealed For Women series was originally intended to be a four-part series documenting my 30-day experience while carrying on-body for the first time. However, after getting two episodes compiled and edited, I decided on a slight change of plans for the remaining videos.
The first week (Episode 1) was certainly the biggest learning curve where I experimented carrying on-body, period. I traveled with my XD-S Mod.2 9mm while working on-site at the Sturgis Motorcycle Rally, experimenting with holsters that came highly recommended by all of you lovely readers. (You guys rock because I've found some tried and true favorites thanks to all of you! <3)
Then the second week (Episode 2) was really all about settling into my everyday routine back in Dallas. After coming back from Sturgis it was interesting to understand how carrying on-body effected my everyday routine while running errands, going to yoga, driving while carrying, getting my nails done, etc.
So by the time I started editing footage from week three, I realized that it was very similar to week two in terms of topics covered - so similar in fact, that I felt that it would be way too repetitive and not compelling enough from the second episode to warrant 12 or so minutes of your day to watch. And obviously that's not what I'm going for here — I don't want to hear myself talk, I want to provide useful (and hopefully entertaining) information that you can carry into your own lives.
With that in mind, I decided to fast-forward (literally) through the week 3 footage to prove that I did, in fact, carry during those days of the challenge, but also breeze intentionally into week four for some final thoughts and tips.
Continue reading below for more information about Episode 3, and I will regularly return to making these episodes intermittently when there's new, fun topics to cover. If you have any aspects of CCW that you'd like me to address, please send me a message or comment below! <3
One of the biggest take-aways that I immediately noticed from my carrying on-body experience is that, I do not have enough concealed carry-conscious clothing in my closet. (Try saying that five times fast haha…)
And I think this is one of the things that women — myself included — struggle with the most when choosing to carry. What do you wear? How do you know what works? How can you allow your personal style to shine through while still maintaining a wardrobe that provides adequate coverage for a firearm in certain areas?
I chose Target for my shopping spree because I wanted to select a store that is available in most places, or at the very least, that a viewer/reader could access the store online if they saw something they liked!
Continue reading below for outfit and holsters details <3
Click on the images to shop them!
Outfit #1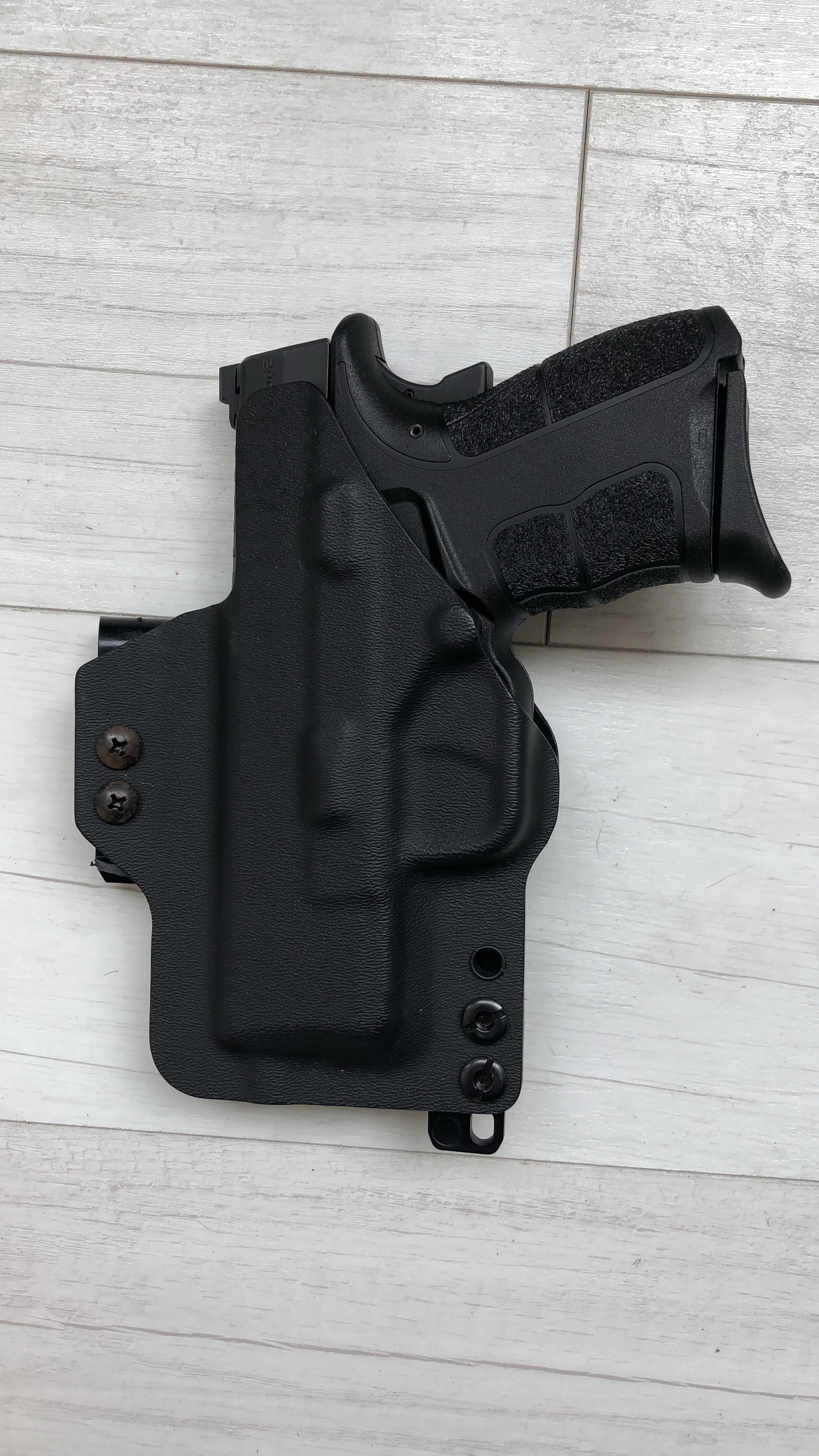 Outfit #2
The black top from Who What Wear in the video is nowhere to be found online - agh! You may still be able to find it in the stores, but just in case it's completely sold out I have linked to another similarly cut top from Target below.
Outfit #5
The black top from Mossimo shown in the video is sold out online, but luckily the the lilac top above is also available in black. They're basically the same top to begin with, so it's a pretty even swap!
I also included another longer top from Who What Wear that is such a chic option for concealed carry if you are wearing a corset holster. I didn't see this in the store while I was filming otherwise I have a feeling it would've been an immediate purchase.
Outfit #13
The Brooklyn shirt I'm wearing is unavailable as I've had it for longer than I can remember. However, I found an adorable Je T'aime shirt with a similarly loose cut which might allow for carrying if needed.